by the General Assembly
While we commend the efforts of the UP administration to solve the perennial financial deficit of the University, KAISA – Nagkakaisang Iskolar para sa Pamantasan at Sambayanan (KAISA) does not agree with method by which it aims to solve this problem – by raising and adjusting tuition and miscellaneous fees.
Continue Reading December 24, 2006 at 4:42 pm iskolaraktibistakaisa 2 comments
written by sj san juan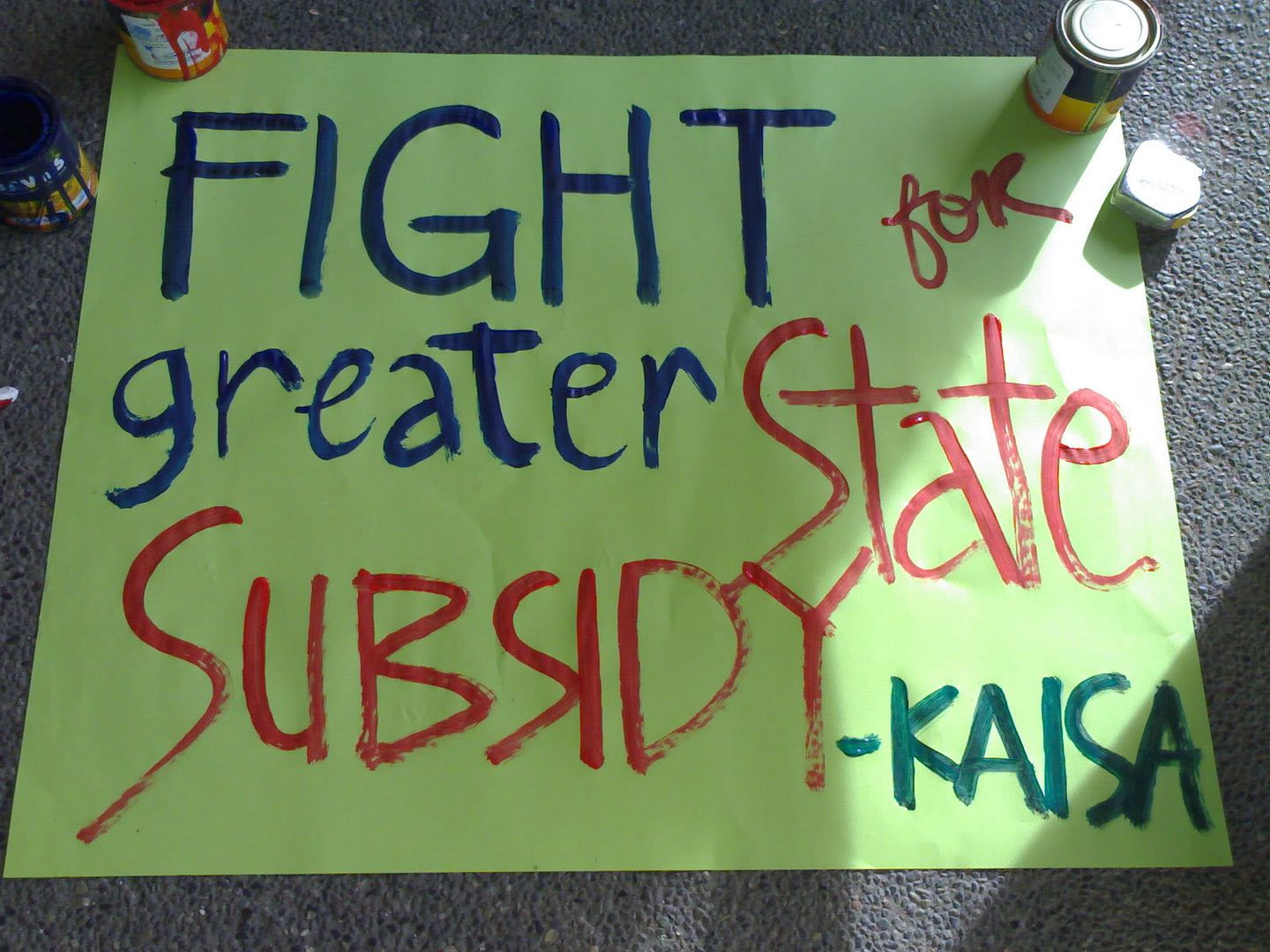 For a government that professes itself to be an advocate of development, its human capital investments smacks of duplicity and doubletalk. Thus, KAISA demands the government to walk the talk and increase education spending.
Continue Reading August 22, 2006 at 7:32 am sj san juan 6 comments
written by Alaysa Tagumpay E. Escandor
In Hans Christian Andersen's fairytale, the Emperor's New Clothes, the ruler dons an outfit that deceives, not only him, but the kingdom's entire citizenry. With her State of the Nation Address (SONA), President Gloria Macapagal-Arroyo (GMA) tried to employ a similar illusion by delivering her litany of lies.
Continue Reading August 22, 2006 at 5:42 am iskolaraktibistakaisa Leave a comment